Community Partners
STAR Foundation
The partnership between the Brunswick Housing Authority and the STAR Foundation began on January 1996. The program began with (5) residents of Brunswick Housing and has continued to expand with numbers of participants and content of training. The quarterly computer course teaches Introduction to Computers, Keyboarding, Windows, Word, and Introduction to the Internet, Life Skills, Job Search and Job Preparation. Over the years STAR's focus has shifted from just teaching computer software programs to emphasizing improved employment skills.
STAR's goal is to assist individuals in securing meaningful employment and thereby serve our community in providing a quality, trained workforce to meet the needs of our rapidly growing economy. Since the programs inception, over 90% of its participants are employed.
STAR's success stories are growing daily. Graduates work at organizations such as Georgia Pacific, Southeast Georgia Hospital, Glynn County Schools, FLETC and Sea Island to name a few.
The STAR Foundation also awards many of its graduates with recycled computer systems. Many local businesses have been instrumental in making this program a reality. Businesses and individuals donate good computer systems to STAR and they recondition them and install appropriate software.
If you are a resident of the Brunswick Housing Authority or in the Section 8, FSS (Family Self-Sufficiency program) and are interested in taking this FREE course please contact the Star Foundation for further information.
Star Foundation
1907 Gloucester Street
Brunswick, GA 31520
(912) 554-0540
---
Sparrow's Nest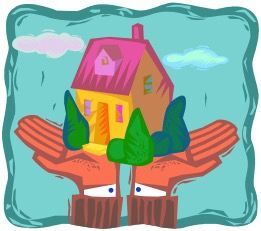 The Brunswick Housing Authority is pleased to announce our partnership with the Sparrow's Nest. The Sparrow's Nest will help people with emergency needs such as utilities and rent assistance between the hours of 9-1 Monday through Friday. Emergency needs for food can usually be handled over the phone. If you have any questions please contact the Sparrow's Nest directly at:
2911 Altama Avenue
Brunswick, GA 31520
(912) 261-8959
The Sparrow's Nest is also partnering with local Churches to help homeless people in our area. Again if you have a need or know of anyone with a need in our area please contact the Sparrow's Nest directly.
Again we are very excited about this partnership and hope that it will be a long and productive one.
---
P.A.C.E. with Estella Dior (Personal development, Accountability, Confidence, Enrichment)
WorkSource Coastal GA with Charisse Lee
Amerigroup Insurance
Early Literacy Academy
Coastal Community Health Services
Healthy Families
Community In School
Child Care - Lil' Promise Keepers
UGA Extension - Expanded Food and Nutrition Education Program
Goodwill Industries
Boys and Girls Club
Glynn County Health Dept.
Second Harvest
Brunswick Police Department - National Night Out
Coastal Outreach Soccer
Youth Enrichment Learning Center